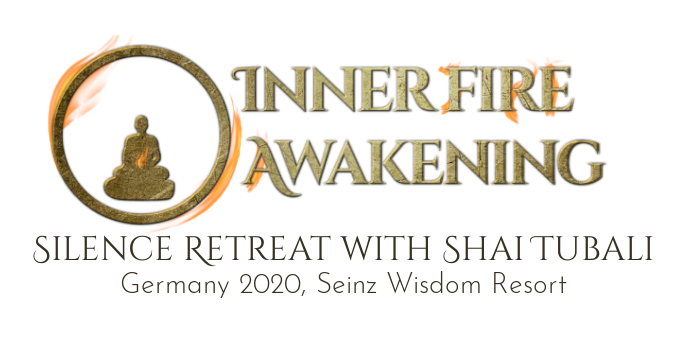 Silence Retreat with
Shai Tubali

11. – 18. August 2020 ° Seinz Wisdom-Resort, Bad Kohlgrub, South-Germany
Come to build in you the fire of transformation
"Inner fire is like shooting a rocket along a completely straight path. It deals only with what is essential. It is the most powerful way to achieve blissful, indestructible samadhi."
– Lama Yeshe

The inner call to find what we feel is missing from our lives sends us on a journey of spiritual transformation–a search for something beyond our day-to-day experiences, for something that reveals a gateway to our own deepest selves as true lovers of life, spirit, and truth.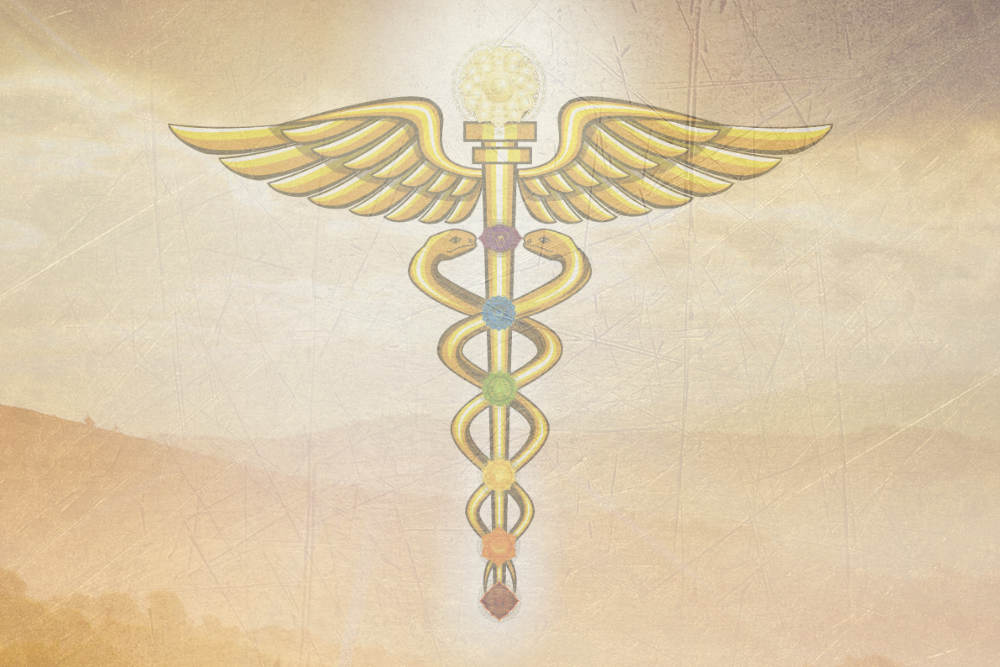 Kundalini Awakening

On this journey we may encounter various traditions, practices and meditations and get many glimpses into a state of unity or into experiences of bliss. But not many are familiar with the complex anatomy of the energetic body, or with the ways of working with the chakras and the Kundalini in order to build the capacity and profound insight into the consciousness state of enlightenment.
On this silence summer retreat, you are invited to learn everything you need to know about the subtle body and Kundalini awakening, all taught by one of Europe's greatest specialists for the energetic body. We create for you the conditions, the practices, the talks and the meditations to gradually awaken in you the inner fire that can burn, purify and transform you from within.
The Inner Fire Meditation, originating in the Tibetan Buddhist tradition, lies at the heart of this unique silent retreat.
It is the most powerful and transformative practice and we will dedicate this week to the profound teaching and guidance that will clarify the meaning of this ancient practice and help you reach its deepest potential.
This summer retreat can be a complete breakthrough for you, a revolution that will transform you and set a new horizon for your spiritual quest.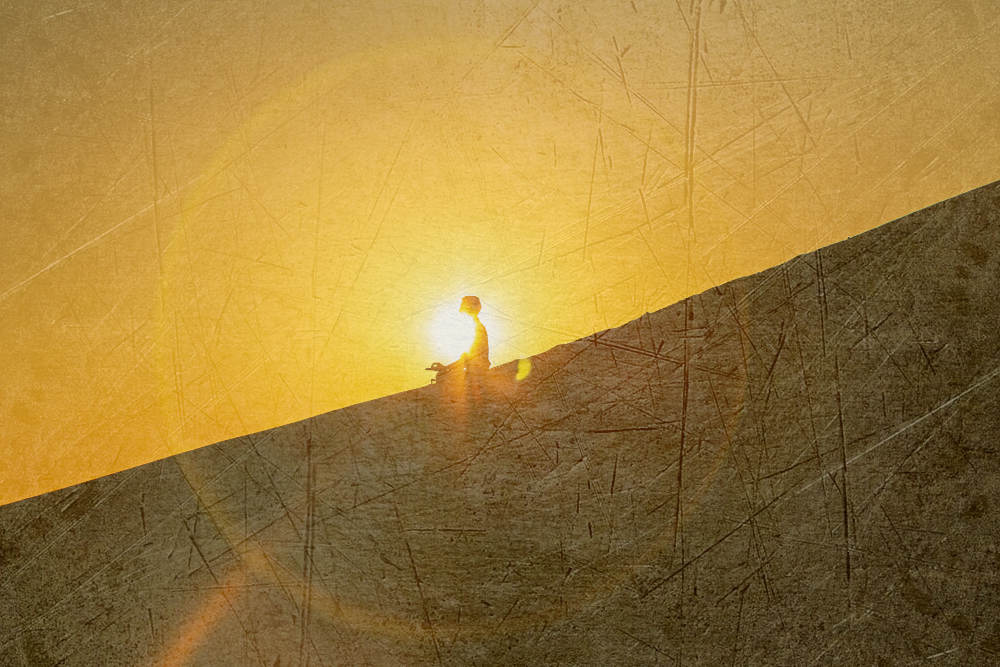 What participants
are saying:
The meditation retreats with Shai Tubali had been one of the greatest engines of true spiritual transformation for me, combining profound spiritual wisdom, with crystal clear guidance, imbued with depth and inspiration. Shai is a true master of spirit, and the atmosphere in the retreats is highly supportive and well thought through- it is evident that every little detail is taken into consideration, in order to create a highly transformative and empowering spiritual field. It is a haven for true seekers of truth and transformation.
In the last two years I have participated in the Silent Retreats of Shai and can only recommend to everyone to take this great opportunity for themselves! This intense time immersed in absolute love gives everyone the opportunity to experience deep insights into themselves and to develop, in the truest sense of the word! Many thanks to Shai and his great team!
After a meditation I had the gift to sink deep into the intimacy of my true essence, losing all boundaries and merging with a happiness which was so unconditional and nourishing that no words can describe it.
This Universe is unbelievable and full of miracles – and so is this retreat!
Thank you with all of my heart for all the Love!
The loving guidance from the level of the person through the transpersonal field towards the SELF touched me a lot.
A helping hand – yet fully open. Clearly focused and still so free.
I found Shai's teachings tremendously powerful and insightful intellectually, yet simultaneously they effected me spiritually, energetically, emotionally with integrated meditations that make the experience 'real', 'known'.
He teaches with heart and a pureness of intuition and intent that I have found wonderfully transformative.
A summer retreat with the enlightened Kundalini Master Shai Tubali is an extraordinary opportunity to merge into the essence of deep silence. To be in silence is more than calming down from the stress of our high demanding and overactive postmodern society. Beyond the psycho-somatic regeneration the subtle energetic systems are stimulated, which leads to unblocking energy blockages and enables it's free flow from in- and outside to the body-mind-complex.
Satsang, guided meditations, body work, chiro practice, creative writing, music, dance and walks in nature etc. support this process. The summer retreat prepares every participant to a possible spiritual awakening, which has happened to me several times during the retreats. Spiritual awakening is often expressed though strong, even overwhelming feelings of love, compassion, devotion, serenity, bliss, freedom and oneness. One peak experience was merging with the abyss of divinity where oneness can be felt as an orgiastic ecstasy. For me the retreats with Shai Tubali are life changing. Life has gained a new meaning and the sense for beauty has been sharpened. A non-reversible and ongoing process of development and integration has been initiated. I just can express my gratitude and recommend to every interested person to try this wonderfully life changing opportunity.
With love
Last Sommer I experienced already a Silent Retreat with Shai Tubali. It is a wonderful intimate journey to oneSelf.
Bathing in Shai's pure Energy, we are cleansing and purifying ourselves – like in a bath of Light.
Especially his powerful Life-Force-Meditations let us experience the Unity we are – since I am sure that there are no real boundaries between us – that we are all this flowing Life-Energy.
Really, that gives such happiness!
In the time between the meetings with Shai, we can walk in beautiful landscapes, Yoga-exercises are proposed, Dynamic Meditation – and last not least, we have delicious vegan food.
So, I'm really grateful that I can participate in this new Summer-Retreat 2019, thank you to organize such beautiful events!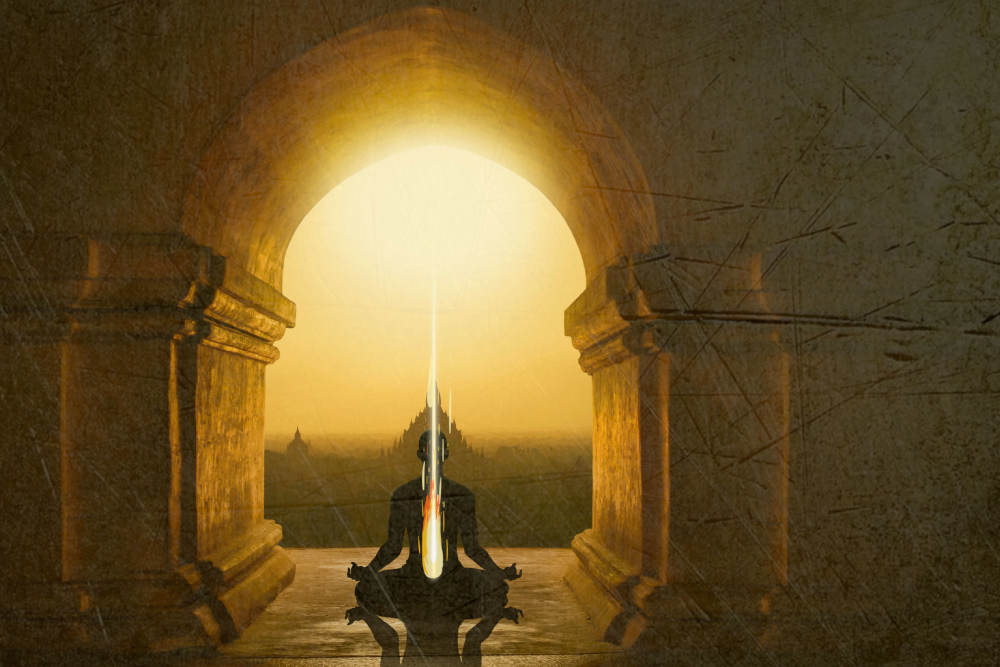 Tummo meditation, or "Meditation of the Inner Fire", is a Tibetan Buddhist technique, which very efficiently collects the Kundalini energy in the area of ​​the navel and shoots it up through the central channel. On its way, it releases blockages in our chakras, the energy centers, and heals physical and emotional blockages.
In fact, Tummo is one of the most researched meditations and has been shown to be very useful for increasing self-esteem, self-confidence and general well-being.
The term "Inner Fire" comes from the fact that during meditation an intense heat is built up in our navel area. This inner fire, when it reaches the upper part of our head, becomes an immediate source of happiness, freedom from the world, bliss and light.
This meditation has become particularly popular because it enables monks to endure snow and cold temperatures, while consciously controlling their body temperature.
However, this is not our interest in this retreat. Instead, we will focus on the transformative depth that lies in its ability to show us who we really are and what reality really is.
This meditation was declared by the spiritual teacher, author and philosopher Shai Tubali as the one meditation that he would take with him to an isolated island, or In other words, the ultimate meditation for the spiritual seeker that is interested in enlightenment.
This intense meditation has different levels, subtle layers and it will be taught thoroughly throughout the retreat week, together with supportive meditations from the Tibetan Buddhist tradition and more.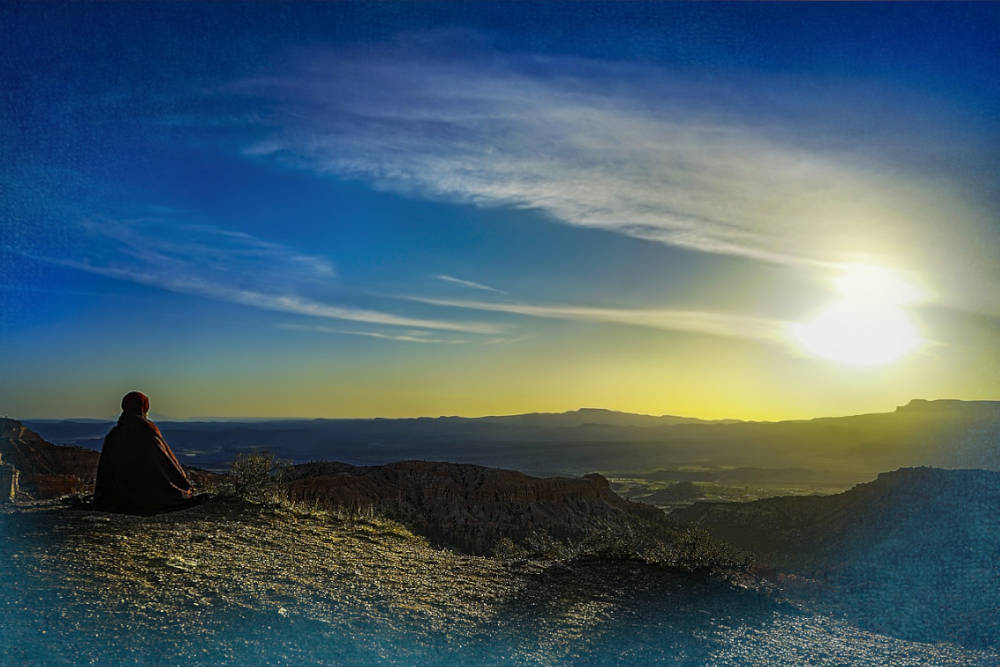 the two
Aspects of the retreat

This teaching is a combination of two paths: the Kundalini-based Siddha Yoga, and the Tantric teachings of Tibetan Buddhism, which is also the source of the Inner Fire Meditation.
Broadly speaking, there are two paths to Enlightenment: through the body–the path of Kundalini–and through consciousness–an understanding that causes Kundalini to awaken. In both cases, Kundalini is involved and critical, as it is the vehicle of enlightenment. There is no other vehicle.
If you know how to activate the vehicle, you have the greatest key. According to Shai, he has in his 23 years of spiritual studies never seen anything even remotely as powerful and direct as the Inner Fire.
This meditation carries the highest understanding and realization of the knowledge of the subtle body on its way to enlightenment.
The teaching will be concentrating on the following two aspects.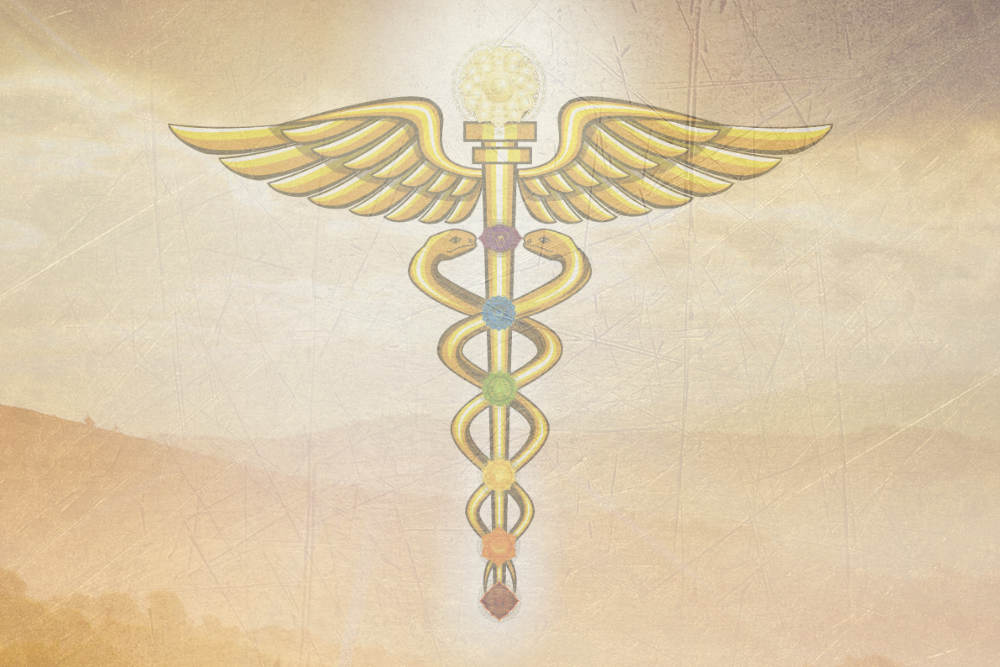 Kundalini
One is the knowledge and teaching of the subtle body, Kundalini, Sushumna and chakras, as well as the understanding of the science of the energetic body and the spiritual journey.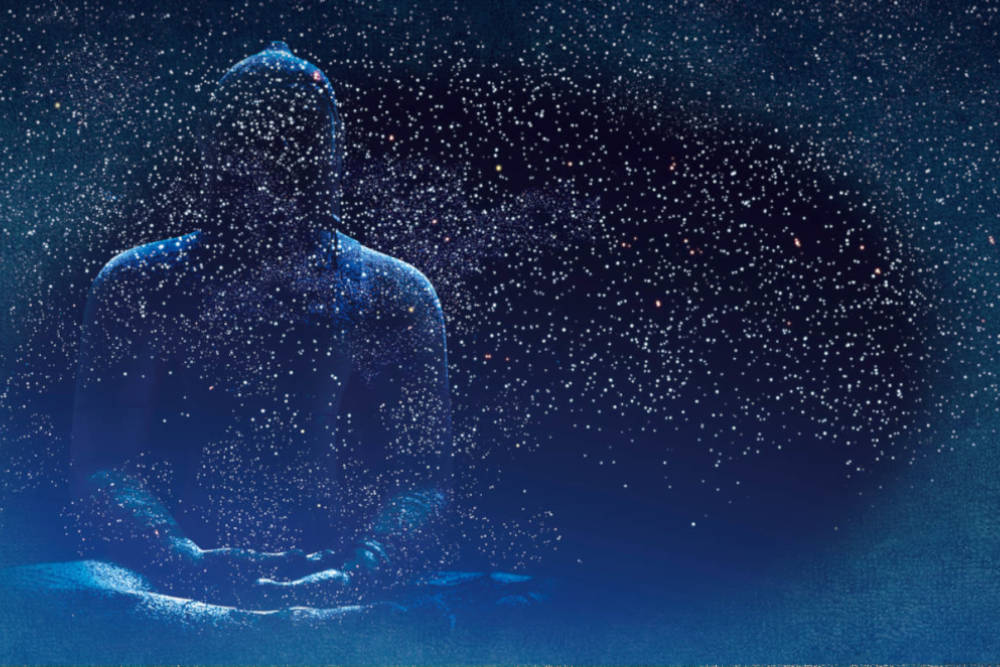 Consciousness & Wisdom
The second are Satsangs that will be devoted to the wisdom and understanding of the spiritual meaning of the practice, the purpose of practicing it and the nature of enlightenment through meditation.
.
Two empowering and inspiring talks each day
Daily morning talks about the subtle anatomy, Kundalini and Tummo meditation
Daily evening Satsangs about enlightenment
Tummo (Inner Fire Meditation) practices as core practice
Guided meditations from the world of traditional Tantra
Guided Buddhist meditations
Special support practices coming from the Tibetan tradition
Specific supportive visualizations
Specific supportive breathing practices
Supportive physical exercises
The Six Yogas of Nāropa (advanced Tibetan Buddhist tantric practices)

Special Chiropractic treatments for enhancing the life force flow and supporting the transformation process are available with Jan Müller for an additional fee.

The Right Surrounding for Your Process
The Gift of Silence
A silence retreat is the most effective context for true and lasting self-discovery. In this intense field of awakening–created through deep silence, inspiring daily Satsangs, conscious body movements and a unique variety of meditations–the seeds of your true being can grow new roots.
"The true colours of life can be seen only in deep silence. All of life's so-called smaller miracles–ones that are taken for granted and turn into grey reality in our daily life–are illuminated in the sharpest, most striking detail." – Shai Tubali
.
Food as a Vital Source for Development
In the retreat, we put a lot of thought into the menu and we are happy to offer you organic vegan catering (supporting the Kundalini processes).
This year we made sure that the food is rich in colors, tastes and life power. Making sure that we do not use processed oils, sugar, wheat or gluten. Combined with an excellent quality of water, it gives your body fuel for the spiritually intense journey.
The Power of Nature
Being surrounded by forests, springs and meadows, our retreat location is blessed with green colors and wonderful countryside, enabling us to meditate in nature, go for walks amongst trees, sit next to the water and enjoy the powerful method of forest bathing
.
About the Venue:
Seinz – Wisdom Resort
Eco-Hotel, Bad Kohlgrub, South-Germany
In our regular life environments, we are surrounded with radiation, chemicals, noise pollution, light pollution and many elements that create exhaustion and a kind of boredom in our nervous system, as well as a constant disturbance of the ability to concentrate and meditate. Being far away from all that pollution, enjoying a clean ecological living and studying environment, is supporting your health and the well-being and development of your body, mind and spirit. All rooms are made from organic and ecological materials, that are low in radiation and can be made completely electricity-free on request for a healthy sleep.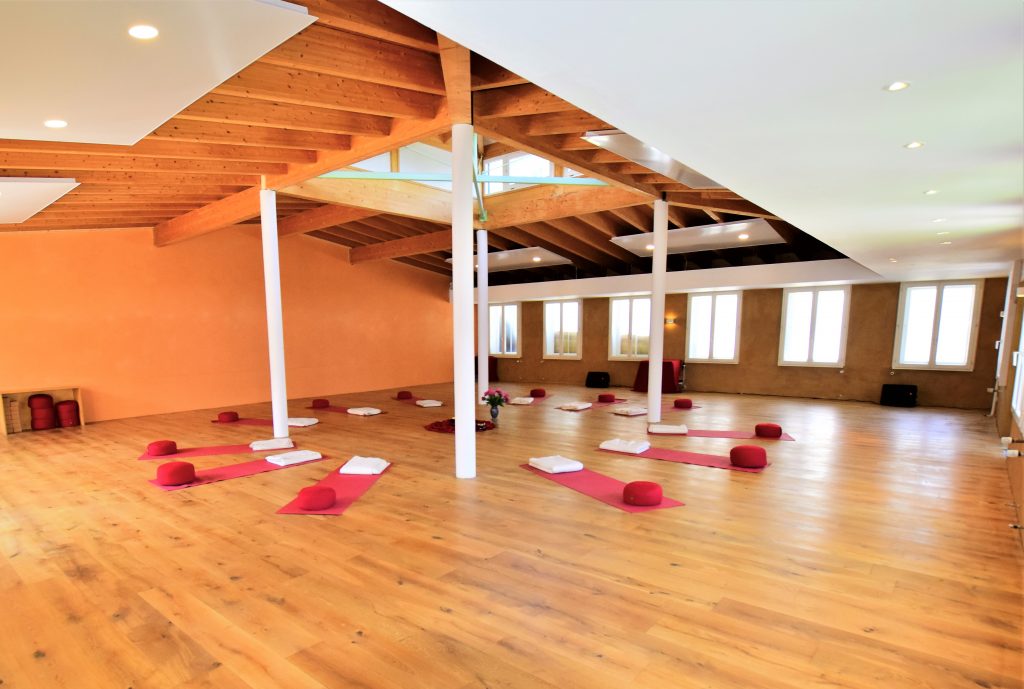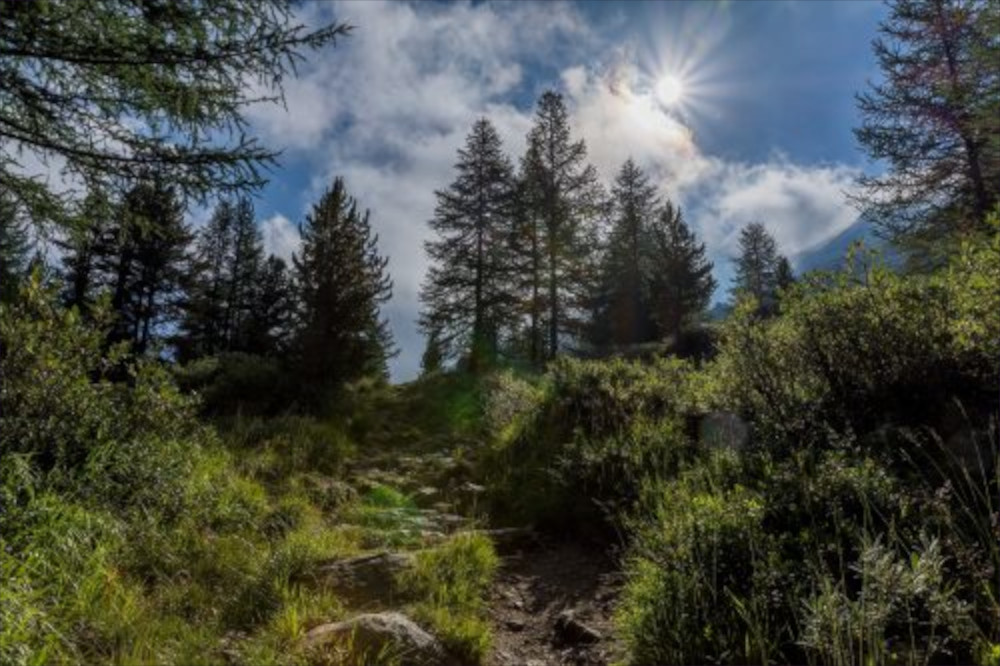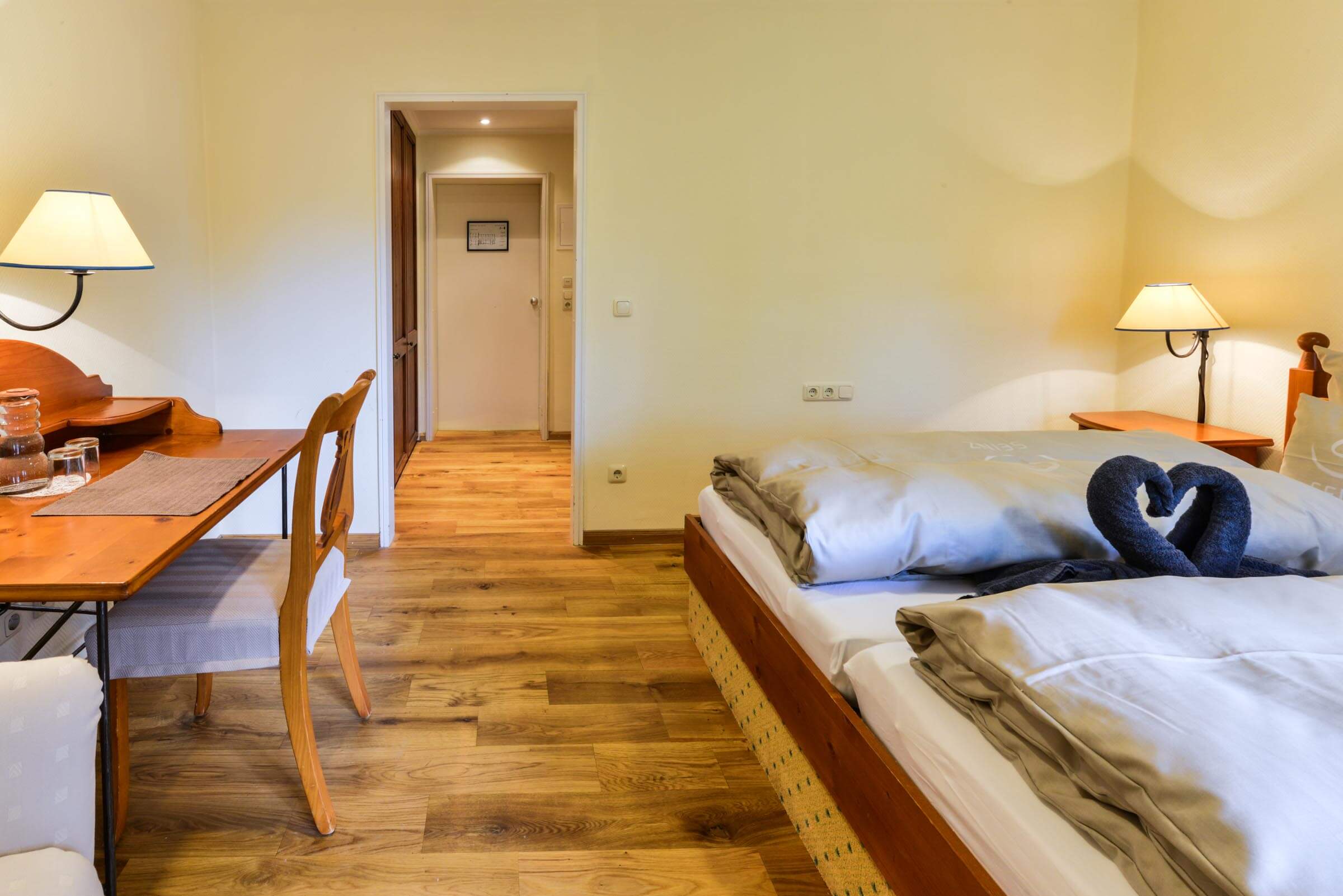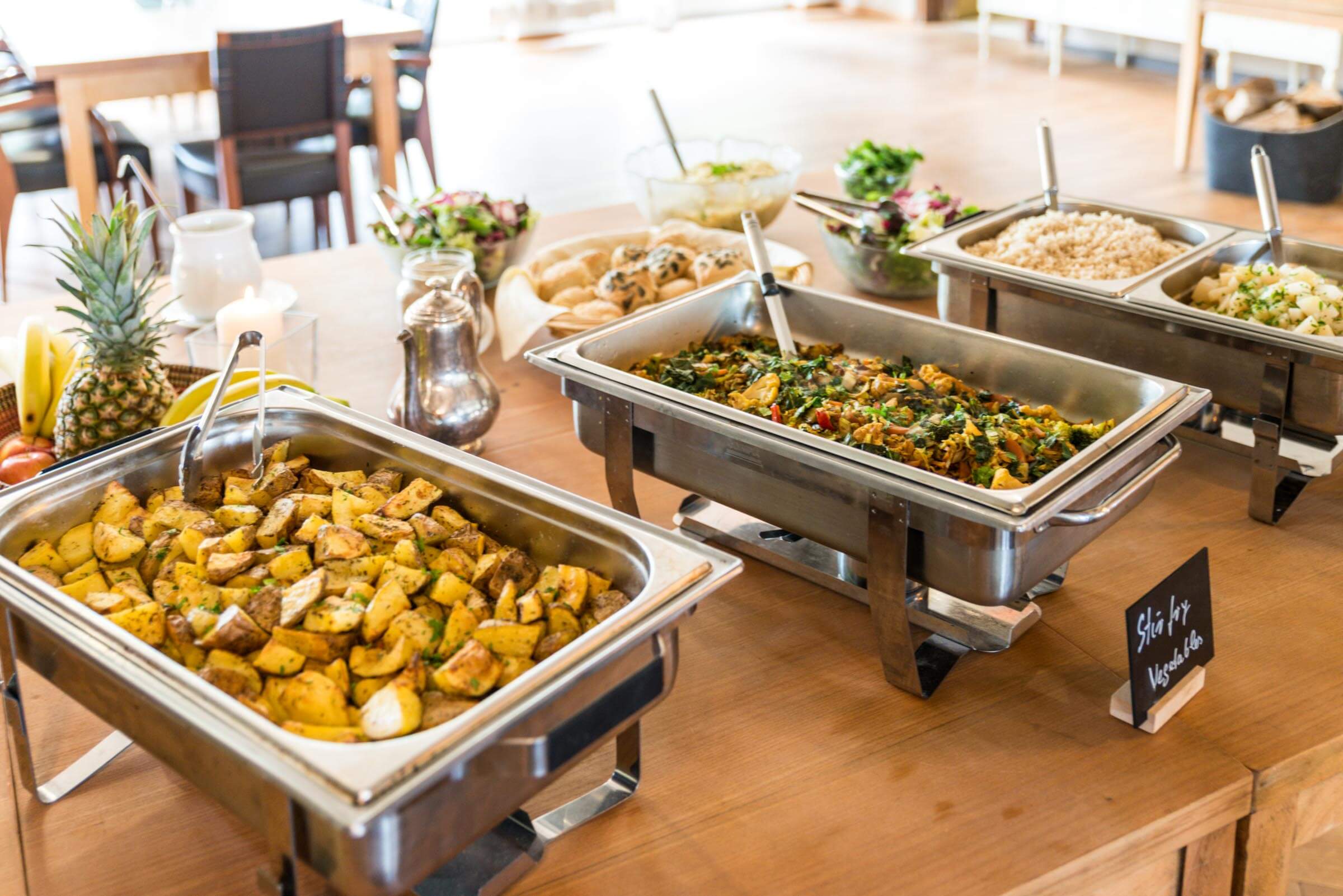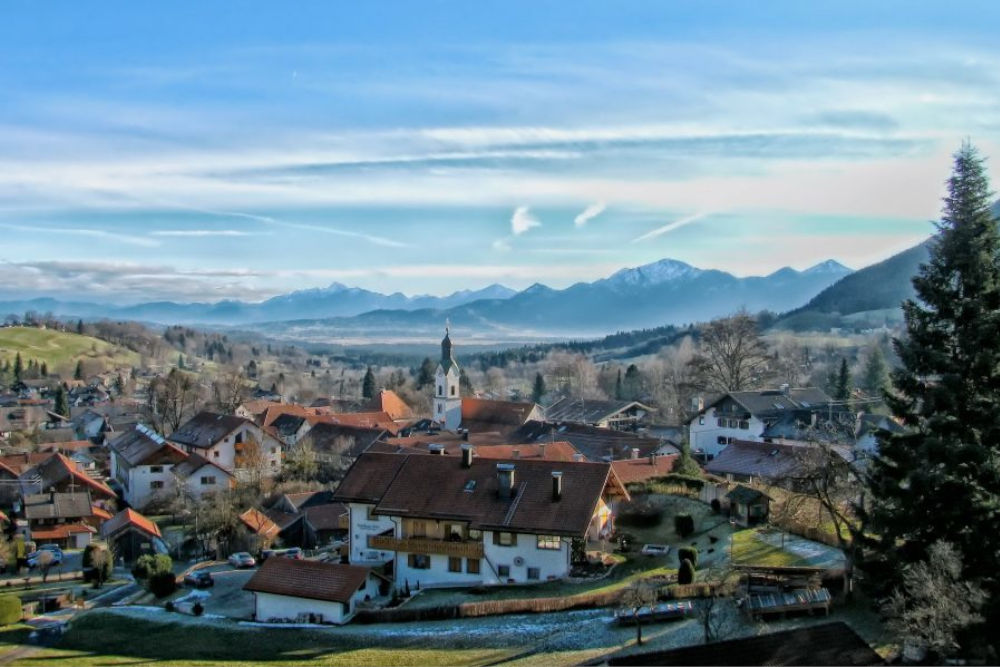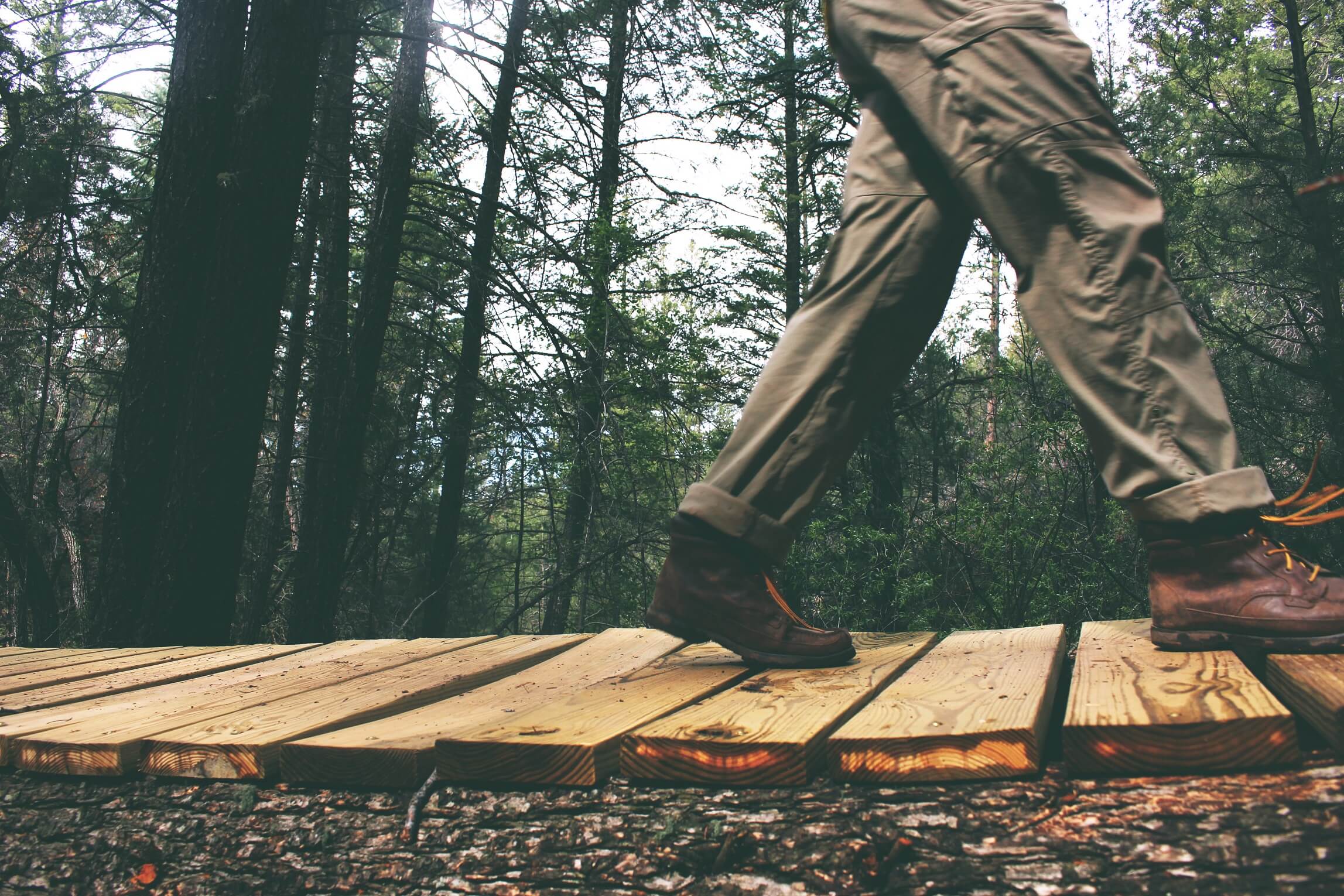 Your Retreat Leader:
Shai Tubali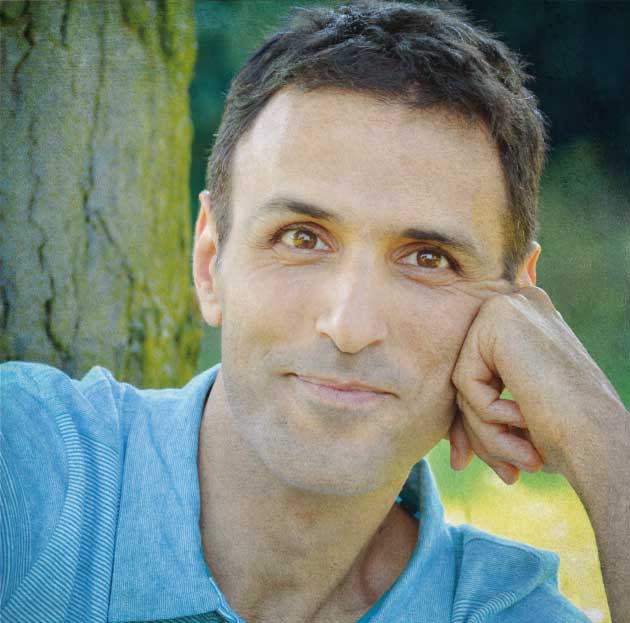 An international speaker, author, and spiritual teacher since 2000. A trained Yogi, with 23 years of studies in the field of Eastern thought and Yogic traditions, Shai Tubali has become one of Europe's experts in the field of subtle bodies and, more specifically, the ancient chakra system. Based on his own direct and ongoing revelation of cosmic consciousness since the age of 23, he has guided thousands in Israel and Europe towards deeper experiences of the hidden potentials of their hearts and minds. Currently based in Berlin, he tours Europe extensively and guides seminars and retreats in Germany, Switzerland, Austria, the Netherlands, Croatia, Spain, and Greece. Shai is the head of the Berlin holistic center Human Greatness: a model of a holistic way of life in light of the chakras, which also introduces the many therapeutic and meditative methods he has developed.
As a prolific author since 1996, Shai has published 23 books in English, German and Hebrew, introducing not only spiritual nonfiction but also prose, poetry, and soon – academic research. In his writings and teachings, he skillfully combines psychology, philosophy, Yogic traditions and Eastern thought and practices, into powerful processes of inner transformation. Several of his books have appeared in different languages, including Chinese, Taiwanese and Korean; some have become bestsellers and two have been awarded in book contests. He has also published numerous articles in spiritual magazines as well as academic philosophy journals. Currently, he is conducting his Ph.D. in philosophy in the field of mysticism, self- transformation, and Western philosophy at the University of Leeds, UK
How to

Register
to the Retreat

Save your place
sign the registration form
book the best room for you directly with the hotel
prepare yourself for a life-changing week
Date: 11th – 18th of August 2020
In English or with simultanious translation into German

No prior knowledge required
The

Silence-Retreat
Package includes:
Participate live on-site with vegan, organic menus that are fully designed to support the spiritual processes – This package includes online access to all the video-recordings.
Seven nights full-board hospitality
Three meals per day: vegan, organic, energetic menu that is carefully designed to support the body's processes.
 Two inspiring and transformative talks per day focused on profound spiritual awakening
Unique guided meditations and practices from the Tibetan tradition

Supportive physical exercises and d

aily traditional yoga

The possibility to ask questions in written form throughout the retreat, to be supported optimally in your individual process
Organizational Information
Date
11th – 18th of August 2020
Time
The retreat begins on Tuesday at 18:00 with a dinner together. Arrival from 14:00.
The retreat ends on Tuesday at 14:00 after lunch.
Arrival
There is a nearby train station, from which you can also walk to the hotel.
Venue
SEINZ – Wisdom Resort, Kurhausstraße 1, 82433 Bad Kohlgrub. Telephone: +49-8845-97-0
PLEASE NOTE: Due to the current situation, we have to limit the number of participants this time in order to comply with the distance regulations
We charge 480 Euro for our seven-day program with Shai Tubali.
The price for the room and food is paid directly to the hotel. (Learn more about the different room options available on the booking page).

After booking the retreat with us you have to contact the hotel directly to choose your preferred accomodation option.

Click here to register:

In 2018 it was the second time that I had the opportunity to join a Silence Retreat with Shai and his team. And also in 2019 I am joyfully commited to participate!
Shai's way of spiritual teaching and accompanying is a great mix of wisdom and down-to-earth learning.
As a result, many experiences from the Silence Retreat outlast the everyday life.
With every retreat, a piece of retreat comes home and does not fade like in many other events, where the reality of everyday life demands its supposed price.
Silence,
to be with me, to have nothing to do – a luxury that actually represents no luxury, but lived energy and meaningful action.
I am looking forward to my 3rd Retreat this year !!!
I am still touched.
The retreat brought with it an immensely deep experience that was so simple and somehow impossible to express at the same time.
After an expansion meditation I went outside, lay down on a bench and looked up at the sky.
The treetops above me, the sun in the sky.
Tears came to me … I was very intimately connected to all this.
There was almost no difference between the beautiful nature and me.
Then lunch-bell rang and I thought, "What do I need food for, I have everything, I am perfectly fulfilled, completely happy, in a very peaceful way."
It was a state of pure abundance that I had never felt so intense before.
I am not experienced/have only a little experience with meditation. Can I still go through the process?
Yes, the retreat program is built in a way that is supportive for beginners and experienced participants alike. You do not need any prior experience in order to participate, practice, and learn Shai Tubali's unique teachings and practices. The teachings and practices will take you as far as you can go and lead you, in a soft and structured way, to your full potential of transformation at that time.
I wish to participate only partly in the retreat activities. Is that possible?
Yes, the program is divided in a way that offers essential activities and some that are possible to skip. Shai will explain at the beginning of the retreat how to work with the retreat schedule in the best way. Nonetheless, the days are built in a way that is balanced, nourishing, and enjoyable, so most participants prefer to take part in all activities throughout the retreat.
What are the accomodation arrangements?
The retreat includes full-board hospitality. We offer a variety of sleeping options in the seminar hotel—from renting tents, a dormitory, double rooms and luxury apartments. You can see what fits your needs best. If your budget is limited, feel free to contact us to find the right option for you.
What is the meaning of 'silence' retreat in Shai Tubali's retreats?
The summer retreat will be held in complete silence. Meaning that after the first talk, we will completely avoid speaking until the last day. We recommend also avoiding other distracting activities, such as internet surfing, social media activity or other communications, and allowing yourself to deeply merge with the quietude that the retreat offers you—far away from daily stress and over-stimulation.
I don't speak english, can I still join?
Yes! The retreat will be guided in English, but we offer live German translation for anyone who is interested in that through personal high quality receivers and headphones. You can choose to listen in English, German, or both.
How can I register?
Our registration process is easy and friendly. Please register here online, send us an email or call us during office hours – 09:00-14:00 or 16:00-18:00 – and we will gladly send you a detailed registration form.
We are looking forward to hearing from you!
Carlos Stickel | Organization Team
+49 178 5175 114 | c.stickel@human-greatness.com